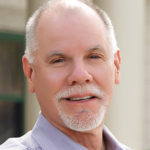 Moody Engineering was founded in 1996 by Steven Moody, P.E., President & Engineering Director of Moody Engineering, Inc. After building a successful business in several heavy industries in Florida (phosphate, power, etc.) MEI has refocused on what we love most: building trusted relationships and solving complex problems.
You'll find MEI's approach to customer service to be refreshing. We are a full-service engineering firm designed to give you "outside-the-box" solutions quickly and help you maintain production without wasting time or money, you can rely on us.
We deliver high-quality engineering at a competitive price, and if you're not getting engineering solutions quickly enough or saving money on projects, MEI shows you how to do that too.
Steven Moody, P.E.
President & Engineering Director